Desert Tox, LLC is Arizona's ONLY


HHS-CERTIFIED LABORATORY

Your business depends on your employees. Without reliable and safe employees your business can become a headache and difficult to manage, costing you thousands of dollars. You need employees you can count on. But when hiring, how do you separate the good from the not so good? It is a difficult process at best.

CONTACT A REPRESENTATIVE
ABOUT US
Desert Tox is Arizona's only HHS/DOT Certified Drug testing laboratory. We have been providing Arizona with drug testing services since March of 2017. Our clients believe in the results that our testing provides as we continue to build up our list of satisfied customers.
SERVICES
Workplace forensic drug and alcohol testing.
Client services available 8 am to 4:30 pm.
Results available on our web portal 24 hours, 7 days/week.
PHONE:
602-457-5411
FAX:
623-748-5045
EMAIL:
clientservices@deserttox.com
ADDRESS:
5425 E Bell Rd Suite 125
Scottsdale, AZ 85254
WHY CHOOSE DESERT TOX
Desert Tox is a leader in drug testing. The SAMHSA certification is the gold standard when it comes to drug testing. With less than 30 SAMHSA certified laboratories worldwide, it is nice to have a SAMHSA DOT approved laboratory in our backyard. The stringent requirements for being a SAMHSA certified lab gives you peace of mind that the results are accurate and reliable.
Getting your employees to work quickly is key in running a successful business. With same day results available for much of the testing performed at Desert Tox, it makes hiring easy. Here at Desert Tox we are proud to offer some of the fastest turnaround times in the industry.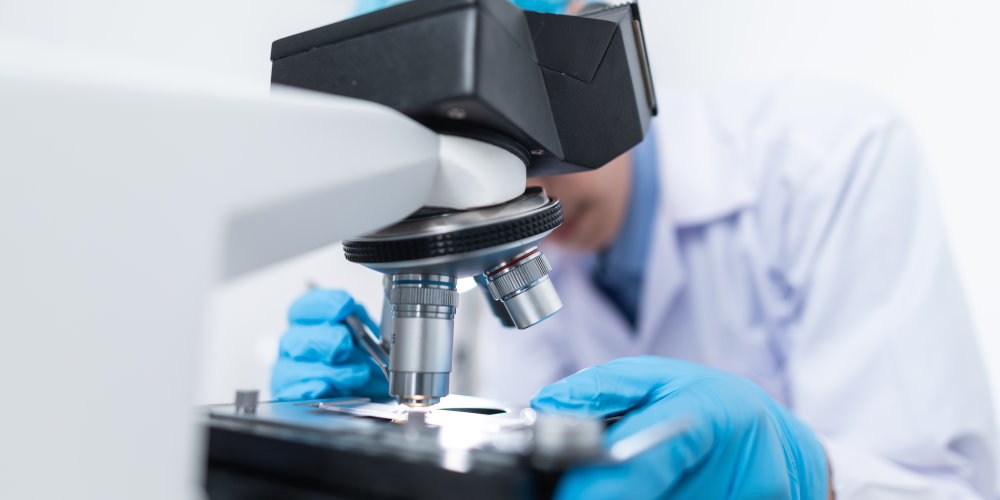 ACCURACY and PRECISION
At Desert Tox, all tests are conducted using forensic toxicology techniques that ensure accurate results. Being a SAMHSA certified laboratory means Desert Tox undergoes a bi-annual rigorous inspection process and a proficiency testing program. This ensures Desert Tox results are accurate and precise. You can count on the results!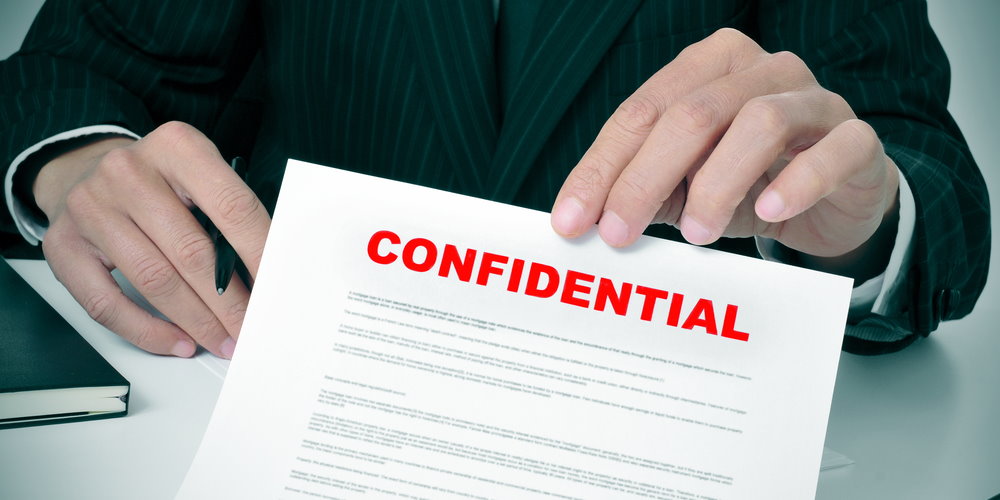 PRIVACY and CONFIDENTIALITY
Privacy and confidentiality in tests conducted are an essential part of our relationship with clients. Results of all tests conducted will only be disclosed to the client's designated representative. Our employees are trained to ensure that results are disclosed to only the appropriate personnel.
SAMHSA Certified
The Substance Abuse and Mental Health Services Administration (SAMHSA) is an agency within the U.S. Department of Health and Human Services that leads public health efforts to advance the behavioral health of the nation. We proudly have a certification from SAMHSA that guarantees that our services abide by the Department of Health and Human Services' standards. There are less than 30 laboratories in the world that have this certification.
DesertTox is always ready to provide you with the best customer service available.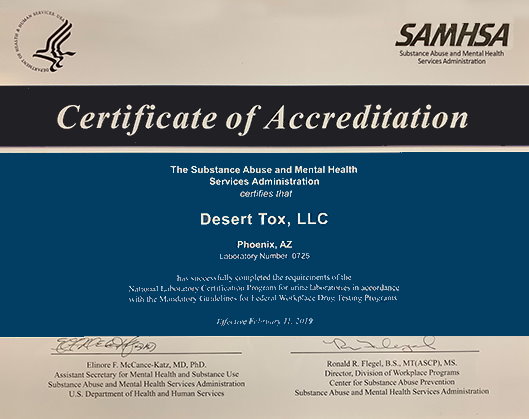 TESTIMONIALS
We guarantee the success of our clients through effective and accurate tests. Here are what our clients have to say about us:
Candi Brinson
"Can I just tell you how much I love Desert Tox! I get my results so quickly and it makes my job so much better."
Jackie Schwelling
"The company I work for uses Desert Tox for pre-employment. I have worked with many labs and this one is the very best. I get results the same day and Desert Tox is so helpful answering questions and making sure we have what we need for supplies. Their customer service is above and beyond any other lab in Phoenix."
Janet Brush
"Desert Tox gives 5-star service."